Unveiling History, Culture, and Scenic Delights in the Charming Town of Hawkesbury
Welcome to the picturesque town of Hawkesbury Ontario, nestled on the banks of the Ottawa River near the Ontario-Quebec border. If you're seeking a bilingual escapade rich in history, culture, and natural splendor, Hawkesbury is your ideal destination. As you embark on this journey with me, we'll discover the intriguing blend of French and English, explore architectural gems, and soak in the tranquility of the Ottawa River. Let's dive into the heart of this charming town that bridges provinces and cultures.
Embracing Bilingual Elegance: A Stroll Through Hawkesbury's Historic Downtown
In the heart of Hawkesbury lies a downtown that effortlessly converses in both English and French, a true testament to the town's bilingual nature. Join me on a self-guided tour through this historic district, where 1800s architecture like the courthouse and town hall tell stories of bygone eras.
Discovering the Francophone Soul: Hawkesbury's Unique Identity
As we delve deeper, it becomes evident that Hawkesbury is not only bilingual but also predominantly French-speaking. A whopping 80% of its residents converse in French, shaping the town's vibrant identity. From its roots in timber to its present as a hub of textiles and innovation, Hawkesbury's journey reflects the dynamic evolution of a community deeply rooted in its Franco-Ontarian heritage.
Bridging Provinces, Bridging Cultures: The Long-Sault Interprovincial Bridge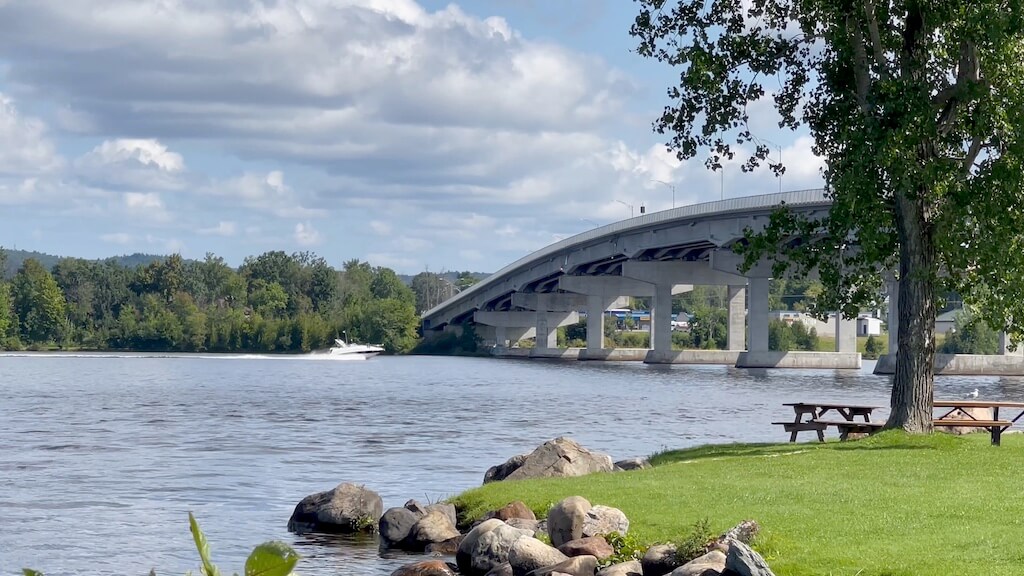 The Long-Sault Interprovincial Bridge stands as more than just a link between Ontario and Quebec. It symbolizes the connection between two provinces, two languages, and two distinct cultures. Positioned halfway between Ottawa and Montreal, this bridge unites Hawkesbury with Grenville, Quebec, opening the door to an interwoven tapestry of experiences waiting to be explored.
Trails of Discovery: Unveiling Hawkesbury's Hidden Gems
Embark on a journey of exploration with Hawkesbury's Discovery Trail. This engaging walking route, brought to life by collaboration between local associations, celebrates the town's attractions and history. Wander along Maison de l'Île, Chenail Boulevard, Main Street, and John Street, guided by 15 informative signs that reveal the art, history, and beauty of the area. Immerse yourself in the past and present of Hawkesbury through captivating videos accessible via QR codes on each sign.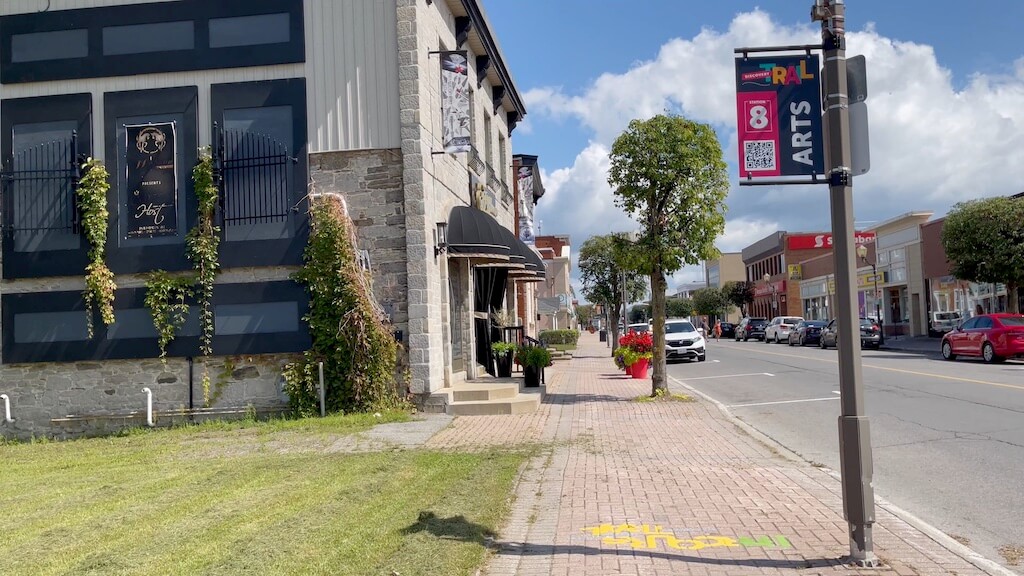 Main Street Marvels: Shop and Savor in Downtown Hawkesbury
A stroll along Main Street reveals a treasure trove of boutiques and coffee shops, each waiting to enchant you with unique finds and delightful treats. Indulge in retail therapy at the charming boutiques, and when hunger calls, Hawkesbury's diverse culinary scene beckons. From fast food to family restaurants, satisfy your palate while soaking in the town's warm ambiance.
Parkside Pleasures: Nature's Beauty in Hawkesbury
Beyond its charming streets, Hawkesbury beckons nature enthusiasts to explore its outdoor havens. Confederation Park, Place des Pionniers, and Cyr-de-LaSalle Park offer captivating landscapes and leisure spaces. Enjoy a leisurely stroll around Confederation Park's island, capturing scenic vistas of the Ottawa River and admiring Franco-Ontarian heritage monuments. Whether you seek relaxation or recreational activities, Hawkesbury's parks have something to offer everyone.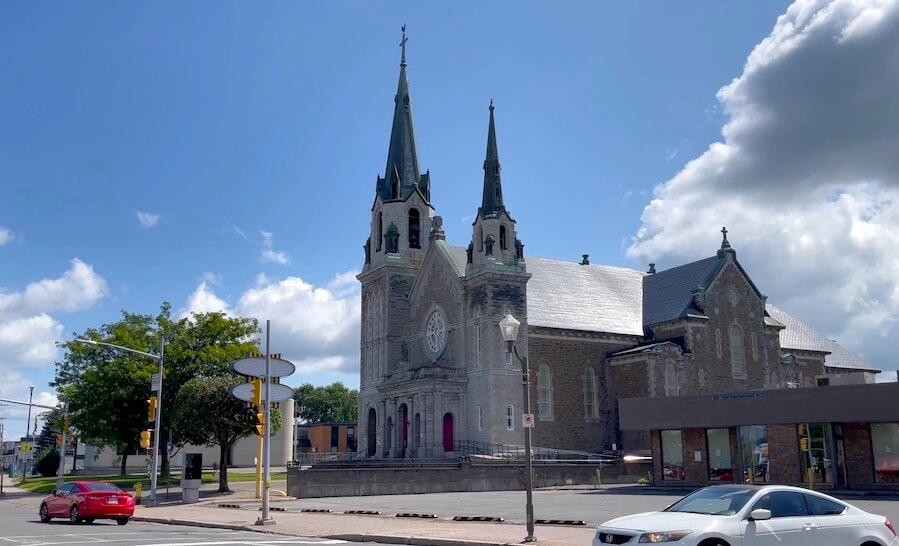 Captivating Moments: Landmarks and Attractions Worth Exploring
Hawkesbury holds a treasure trove of landmarks and attractions, each telling a unique story. From the Centre Culturel Le Chenail Cultural Centre to the Ancienne Prison de L'Orignal Old Jail, every corner of the town reveals its rich history and vibrant culture. As we visit these venues, we capture snapshots of Hawkesbury's essence.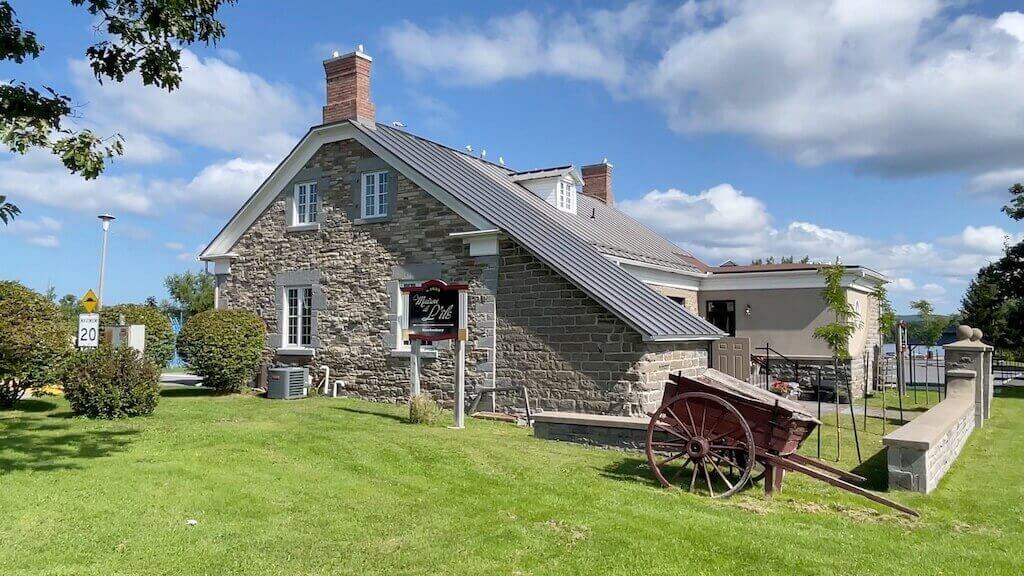 A Sojourn for the Senses: Hawkesbury's Hidden Delights
As our journey through Hawkesbury comes to a close, we're left with a tapestry of experiences that engage every sense. The town's bilingual charm, historic downtown, and natural splendor create a symphony of sensations that resonate long after we've bid adieu. Whether you're a history enthusiast, a nature lover, or simply seeking a captivating escape, Hawkesbury welcomes you with open arms.
Conclusion: Discover the Bilingual Beauty of Hawkesbury
From its bilingual elegance to its historic downtown, Hawkesbury, Ontario, stands as a captivating destination that bridges languages, cultures, and experiences. With its rich heritage, scenic trails, and inviting parks, this town offers a myriad of delights waiting to be discovered. Embark on a journey that embraces both the past and present, leaving you with cherished memories and a newfound connection to this charming gem on the Ottawa River.