A Journey to Pembroke: Where Beauty, History, and Culture Thrive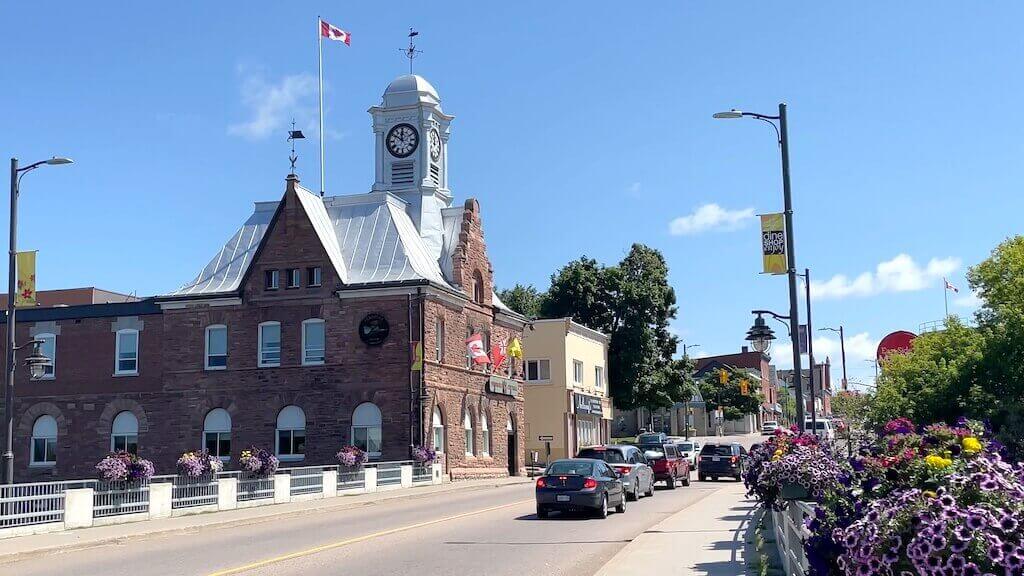 Nestled enchantingly in the heart of the Ottawa Valley, Pembroke, Ontario beckons with its irresistible blend of natural splendor, rich history, and vibrant culture. From tranquil riverside parks to lively festivals, the city reveals an array of experiences that cater to every traveler's heart.
Pembroke's Past: Tracing Roots from Miramichi to the Heart of the Ottawa Valley
Embarking on my journey to Pembroke, a place of intriguing history, I found myself immersed in the story of a city that has evolved through the ages. Once named Miramichi, Pembroke's transformation into the bustling municipality it is today reflects its connection to notable figures like Sidney Herbert. From its humble beginnings, it evolved into a city with deep ties to forestry, farming, and a distinct character.
Gateway to Adventure: Where Nature and Exploration Unite
Pembroke, a city cradled by the Ottawa and Muskrat Rivers, beckons adventurers with its prime location. Dubbed the "heart of the Ottawa Valley," it offers easy access to Algonquin Provincial Park and a haven for water activities. The prospect of exploration and immersion in nature's beauty is an irresistible allure.
A Rich Cultural Tapestry: Celebrating the Past and Present
As I delved deeper into Pembroke's heart, I discovered a community that takes pride in its vibrant culture and history. A city that once thrived on timber trade now reverberates with passions like hockey, fiddling, and stepdancing. From its indigenous roots to the echoes of the logging industry, Pembroke's story is a woven tapestry that captivates with every thread.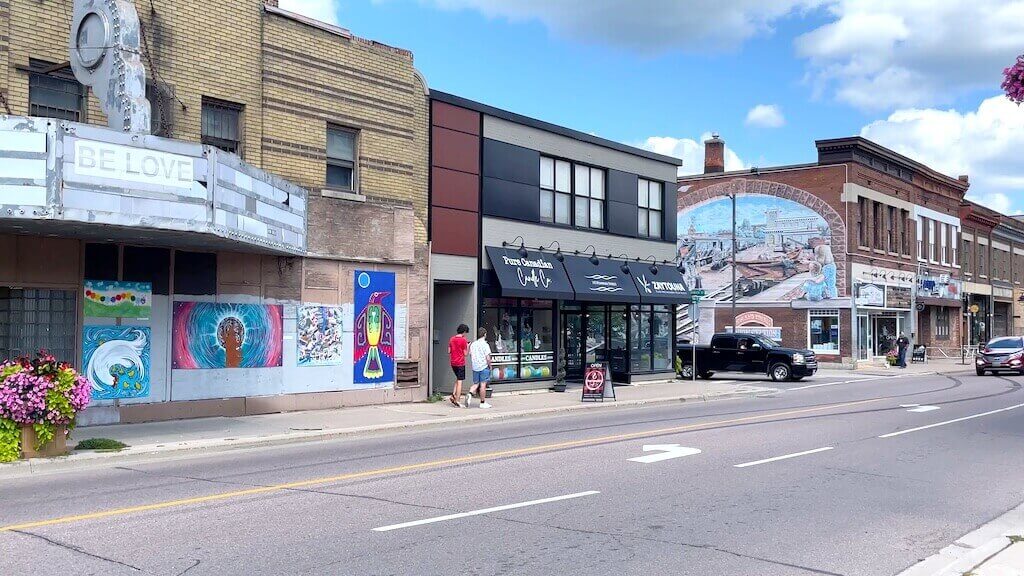 Pembroke: Honoring Tradition and Territory
Pembroke's acknowledgment of its history extends to the present day. It stands as a city on the traditional, unceded land of the Algonquin Anishinaabe peoples. The city's deep respect for this heritage echoes through the ages, recognizing the generations that cared for and nurtured the land.
Hockey Heartland: Where Legends Are Born and Celebrated
My journey unveiled another facet of Pembroke: its status as Hockey Town Canada. With a storied legacy that includes Frank Nighbor and the dynamic Pembroke Lumber Kings, the city pulsates with hockey fervor. The Pembroke Memorial Centre, a testament to this passion, houses both legends and triumphs, making it a hub for enthusiasts and athletes alike.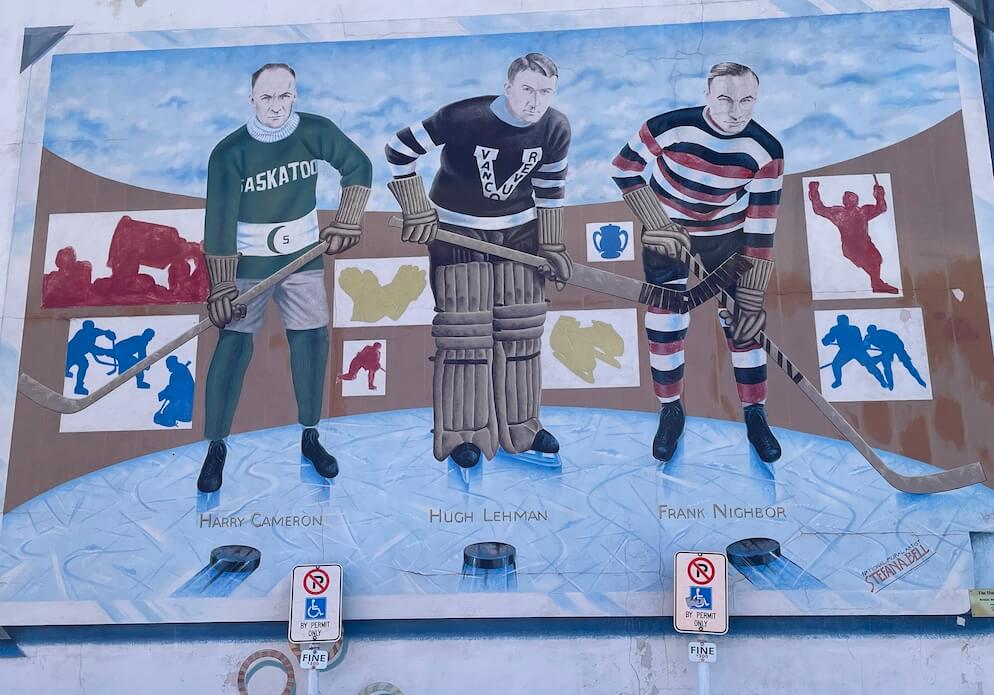 Outdoor Art Odyssey: Exploring Heritage Through Murals
Walking through Pembroke's downtown area was like stepping into a living canvas. With 34 heritage murals adorning its walls, the city's Outdoor Art Gallery showcases its early history, from voyageurs to railroads. Each mural breathes life into Pembroke's past, offering an engaging narrative that can be experienced through audio tours or guided walks.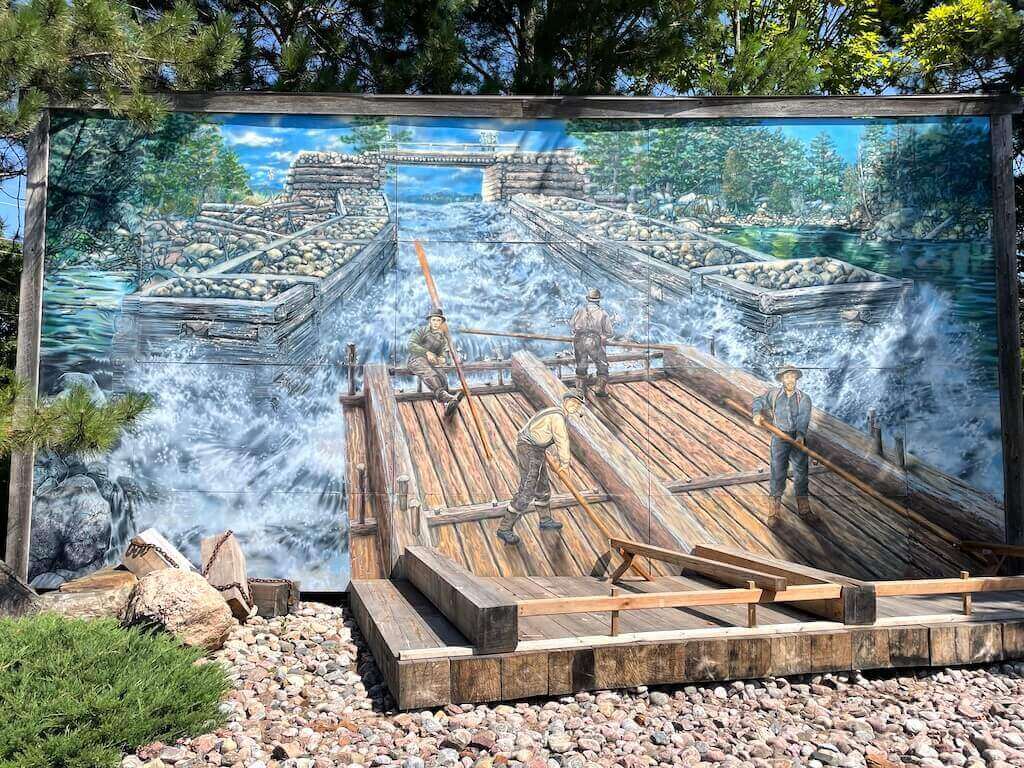 Riverside Bliss: Pembroke's Waterfront Park
The allure of the Ottawa River led me to Pembroke's Waterfront Park – a haven that unites natural beauty, history, and leisure. With the Riverwalk Amphitheatre offering entertainment and the Millennium Boardwalk sharing insights into the city's past, the park is a sanctuary for relaxation, exploration, and unforgettable sunsets.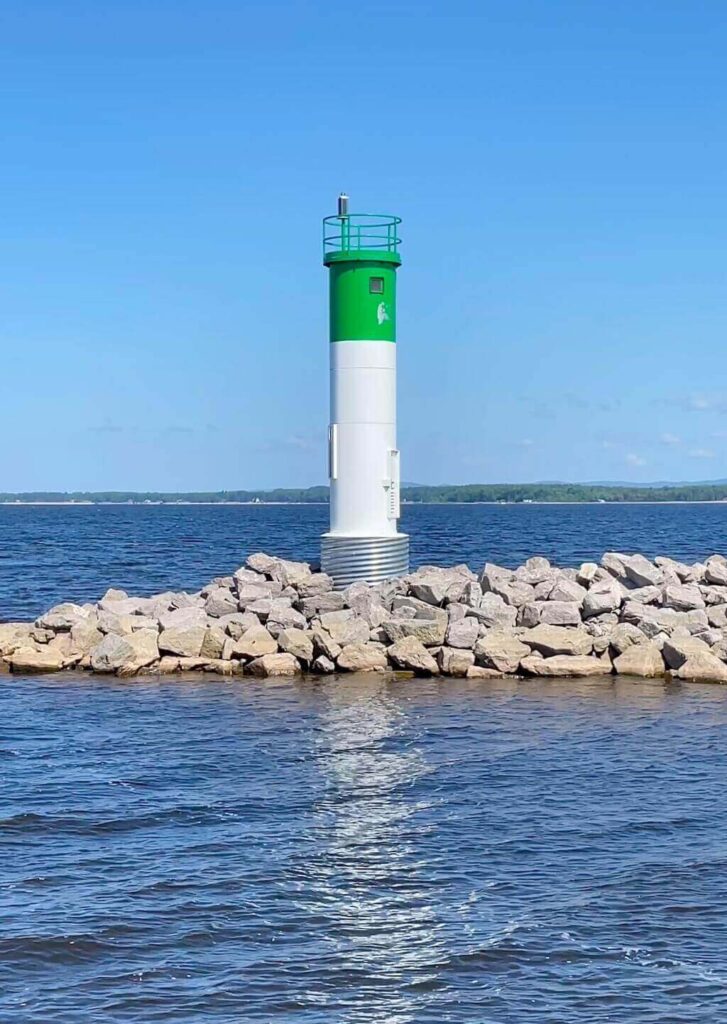 Pembroke: Your Gateway to Adventure and Culture
As my journey through Pembroke drew to a close, I realized that this city truly encompasses it all. From its rich history and cultural heritage to its profound love for hockey and serene natural spaces, Pembroke stands as an embodiment of adventure, culture, and captivating experiences.